Good to know
Price shown in the calculator is printing cost. Each set of selection is meant for same artwork design only (quantity cannot be split). For example, if you need to order 3 different designs, after selection, please add "3" quantity to cart.
Type: NP1A, NP2A, NP3A, NP3B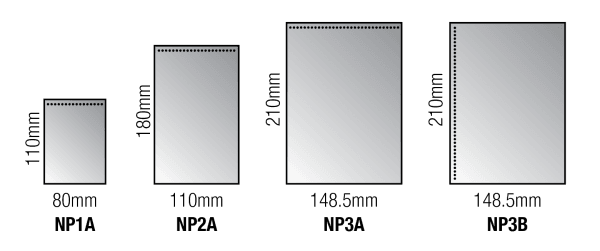 *Wire-O available in Black or White only (State your choice in remarks field)
Print Files [?]: Upload (if less than 20mb) or send us file download link in "remarks" field. You can order and send us the file later here.
Printing [?]: This product will be printed in 4C (CMYK).
Bleed Requirement [?]: 2mm on each side
Safe Zone [?]: 4mm on each side
Production Timeline [?]: 7-9 Production Days
Upon Completion [?]: Self-collection or Delivery